Irish Coast Writing Bureau
Style Rustic
Timber Reclaimed/Recycled
Construction Solid recycled timber certified by the Rainforest Alliance and FSC approved. Crafted using traditional methods of joinery with a 7 step finish to provide a deeply lustrous glaze that is both beautiful and hard-wearing.
Dimensions
L950 W450 H795mm
Shipping: North Island (non rural) $120 | South Island (non rural) $230 | Local deliveries (Wgtn city – Upper Hutt including the Kapiti Coast) $80 | Local pick up | Rural addresses please contact us for a quote
This Timber is about as Green as you can get
Working with timber felled under strict controls and proudly sporting sustainability certifications, P.G.T. factories assure an attention to detail and quality of craftsmanship that has made this P.G.T. one of Furniture by Design's most trusted partners. Crafted from rustic reclaimed materials, the Irish Coast collection is a tribute to 18th Century Irish carpentry. Ravaged by poverty, craftsmen of the time were forced to salvage discarded timber from the peat bogs after the country had been stripped bare of trees. This resulted in a jigsaw method of construction which became an art form in itself and which craftsmen have lovingly recreated.

The Timber
Most of P.G.T.'s wood is sourced from larch, pine, fir and assorted semi hardwoods reclaimed from discarded packing crates, pallets and dismantled buildings. After the wood has been collected and sorted, all nails and debris is removed by hand.
The recycled wood is kiln dried to exacting specifications, the off-cut timber being used to fuel the kilns and boilers. Strict control of moisture content ensures there will be no warping or splitting. Each product is assembled by hand and finely sanded. Original nail holes and imperfections are retained to enhance the character of the wood.
By using traditional joinery techniques we assure longevity. Hand brushing technique create a unique patina, colour and feeling of warmth. Some finishes take up to a year to research, test and perfect. The result is furniture which will add character and style to any home.
The PGT-RECLAIMED label provides customers with complete peace of mind.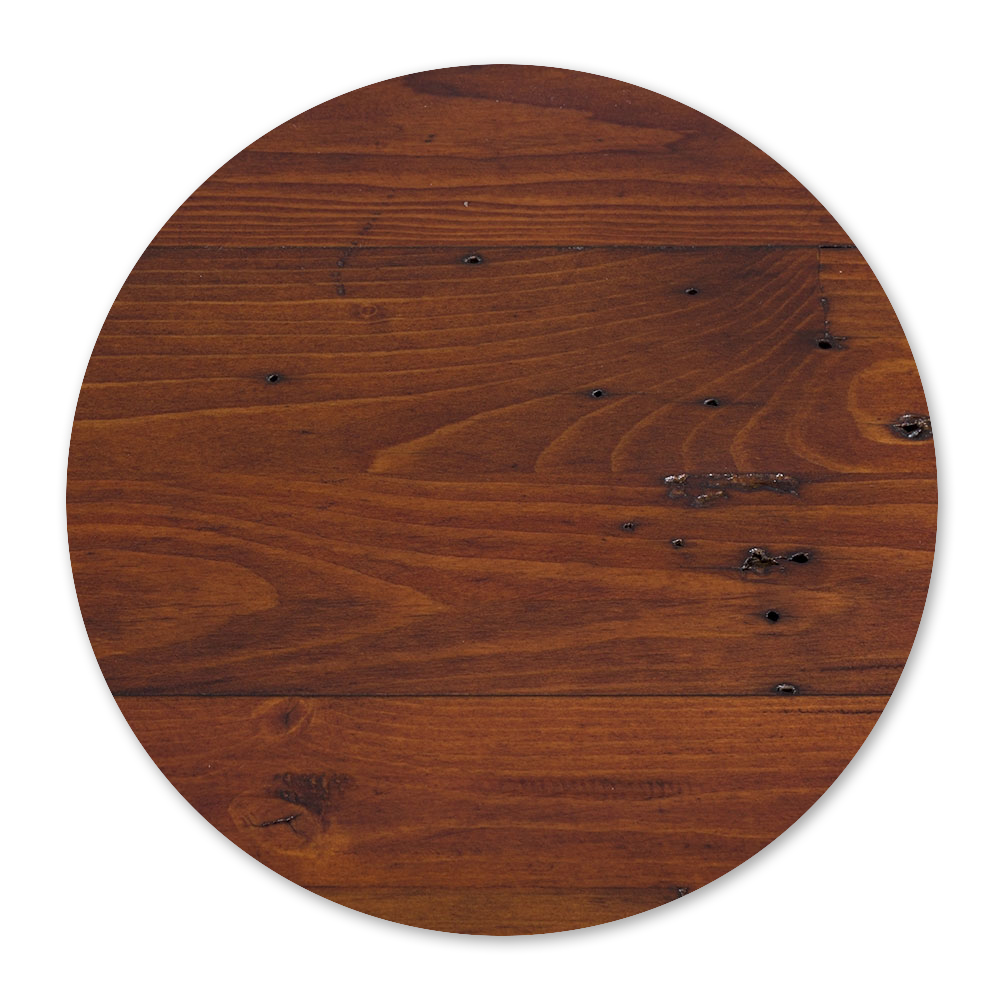 Quality Assurance
Rigorously tested for correct measurements, colour, wood moisture (internals included), load bearing and construction strength.
Colour Accuracy
We try our best to ensure photography depicts colours as accurately as possible. Colours can appear different depending on the type of display you are viewing from, therefore we recommend viewing in person for true colour representation.